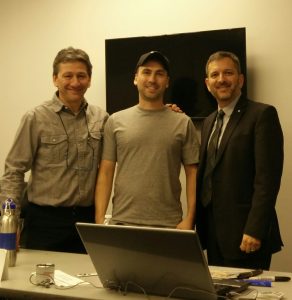 Prendre en main sa retraite : Youth Addition Pilot Project
I would like to take a moment to thank our facilitators Alain Campagna and Paul D'Amico as well as all of our members who participated in the Prendre en Main sa Retraite youth addition pilot project. The information received in the course will equip you with the basic financial knowledge required to aid you in planning for your future.
Often times we go through life with our daily routines stopping every now and then to think about our future projects , such as what car we should buy next, where we should we go for our next family vacation, what renovation should I do next? All big financial decisions requiring us to sit down, take a minute and set a budget to start saving.
But how often have we sat down and thought about retirement. When was the last time you sat with a financial planner to discuss retirement? Have you ever run a retirement simulation to see if you will be able to live comfortably and maintain your standard of living when you retire? Do you know how your years of service and what age you plan to retire affects your retirement plans? Do you have a will in case something happens to you or your loved one and do you understand the implications of not having a will if you are not married? These are some of the topics the course will touch in order to guide you in the right direction to seek out the different services critical to you and your loved ones in order better plan for the future you will have worked so hard for your entire life.
We received very positive feedback for this course, you can ask anyone who attended how fast the course went by as Paul and Alain had our full attention while they touched on the various topics and taught us all something we never knew.
We are currently discussing future plans as how to further expand the Prendre en main sa retraite youth addition to those who wish to participate. I invite you to stay tuned for further developments.
Pascal Ouellet
Vice President SL869